The impact of unpaid gym memberships
After Christmas and New Year it is always a busy period for gym and fitness centers. With so many people looking to deliver on their new years resolution to get fitter, gym membership numbers spike dramatically in the first days of the new year.
However research shows that 90% of new memberships go unused within the first 3 months. The knock on effect is consumers who stop using the gym simply stop paying. For gym owners who run their locations based on the volume of members this becomes a significant challenge to manage.
We at DebtCo recognised this challenge and so came up with a two phased solution specific for gym owners.
Gym membership reactivation
80% success rate | Resolved in 7 days
There can be many reasons why consumers stop paying their memberships. From having medical issues, moving to another area to legitimate financial challenges. Every case is unique and more often or not, situations can be resolved through communication.
Our gym membership reactivation service is all about establishing contact with your client and re-opening the line of communication. We offer the chance for them to sign back up at no extra cost. We also help to resolve cases where there is a plausible reason why they stopped - such as a medical condition confirmed by a doctor.
Our gym membership service is all about offering the chance for the consumer to resolve this before it escalates. We understand the importance of your brand and so our communications are empowering and focused on positive solution. The process to get started is simple:
Simply send us the membership details either via your portal or use the contact form below which takes less than a minute to complete.
We handle all the communications with your client on your behalf, no matter what channel they prefer. We also provide digital payment solutions at no extra cost to you.
The goal is to get everyone signed back up. It's good for you and them. We ensure that the communication between you and them is restored so for the future your in control.
Unpaid membership collections
At all times we try to avoid cases escalating to being debt collections. However there are consumers who try to avoid their responsibilities in paying what is owed to you.
In the event in which step 1 is not successful and the consumer is refusing to pay or ghosting us, we pass this to our digital debt collections process. Here we use advanced technologies to establish contact and recover the remaining full amount of the membership to you.
We use our Ai debt collections to help find consumers who are difficult to find or do not want to be found. This technology is called skip tracing and is commonly used in the digital debt collections services.
Once we find the debtor, we empower them to take control using our mobile app FinView. From making payments to creating their own payment plan, they can manage the case without even speaking to an agent.
Recovering debt owed to you can be a timely and costly process. We provide a no win no fee service meaning we only take our fee when we have successfully collected the debt owed to you.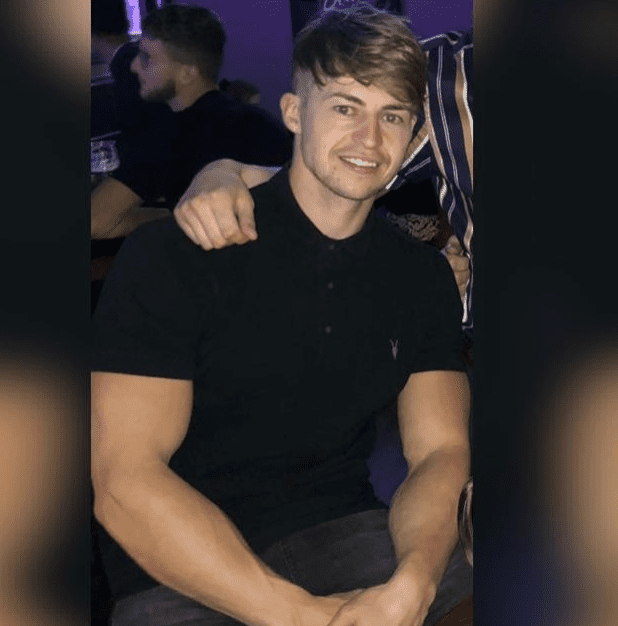 'Since we opened our first fitness location we have struggled with members not paying their memberships. We did not want to use a traditional debt collections company and so when we found DebtCo, we were really happy in how they found a solution that helps our clients to come back to the gym.
Over the past year we have seen a significant improvement in the reduction of unpaid memberships numbers. The process to send these cases from each of our locations is really easy meaning we can focus on what we do best and let DebtCo tackle the individuals who fail to pay'
Oliver Joseph
Founder
Get started today by sending us your first case.
We can understand that engaging with a debt collection company can have an impact on your brand. However our digital approach is all about providing support to those individuals in financial stress. At all times we protect your brand with encouraging and empowering communications.
To see how we can deliver you success, send us case and let us prove to you we can deliver you results. The form below takes less than a minute to complete and our service is a no win no fee.
Frequently asked Questions
Our fee is broken into two parts:
For step 1 - gym membership reactivation
We charge you one month membership fee that is paid over 2 months. When the gym member pays the first month we charge you 50% of the monthly amount. We then check in with you 6 weeks later to see if the member is still paying, only then do we charge the remaining amount.
Step 2 - gym collections
Our fee is 50% of the total amount collected. Be advised this will also include any late payment fees or interest that we add.
Digital debt collections is a new approach to the traditional debt collections industry. By using technology, we are able to engage with your clients via any channel they choose. 
All of this is handled by our state of the art platform CollectIC. 
Yep. All your clients will be invited to log into their case via our FinView app. A world first solution that empowers your clients to take control without having to speak with an agent. FinView provides your clients with the ability to pay in full, create their own payment as well as raise a question directly to our team of experience agents.
When a case moves into step 2 [Gym collections], we apply the costs and interests that are applicable to the country your business is in.
For the UK, we apply the cost of £40 plus the 8% interest rate as set out in the Late Payments Act of 1998.
You can contact us either via the channels below or, click the chat icon in the bottom right of your screen to chat directly with us or via Kevin, our virtual assistant.
Alternatively, fill the form and one of our agents will contact you as soon as possible.